15th New Media Film Festival®  June 5-6 2024

Honoring Stories Worth Telling since 2009.
Award Winning.
All Ages, All Cultures, All Media.
Creators Earn Acclaim across 25+ Categories, Underlining the Festival's Pledge to Innovation, Inclusivity, and Artistic Brilliance.  Championing the Pinnacle of New Media Storytelling.


Total of $45,000 in Awards
The New Media Film Festival® isn't the traditional clear-cut Hollywood film festival, and that's exactly how we want it to be.
Welcome to a film festival made by creatives, for creatives. This is a place where we celebrate the works of all ages, all cultures and the use of all media. With over 25 categories, we have something tailored to your talent, creativity and hard work.
While anyone is allowed to display their talents, creatives always retain their right to their work.

Classic & Technology categories vie for $45,000 in Awards. with judges from Marvel, HBO, PBS, BBC, ABC, Grammys, Emmys, BMI, Simon & Schuster, Rolling Stone & more.
14th Annual New Media Film Festival®
Honoring Stories Worth Telling since 2009

– All Ages, All Cultures, All Media

– An infinite catalyst for story & technology.
– 1st Major Festival in innovation, story, format & platforms.
– Access to deal makers, creatives & talent.
– Red Carpet-VIP Soiree-Screenings-Awards-Networking-International Art Exhibit-Q & A
– AMC, Netflix, PBS, Amazon, Tubi, WB, FilmRise & ROKU, Itunes, Gamebox are just a few of the companies that met with our content creators .
"Very well run festival. Beautifully international in scope. Thank you for spotlighting all kinds of emerging media!" – Emmy Winner Dustin Morrow
"Best Vibe Ever, Beyond Expectations" – Financial Capitol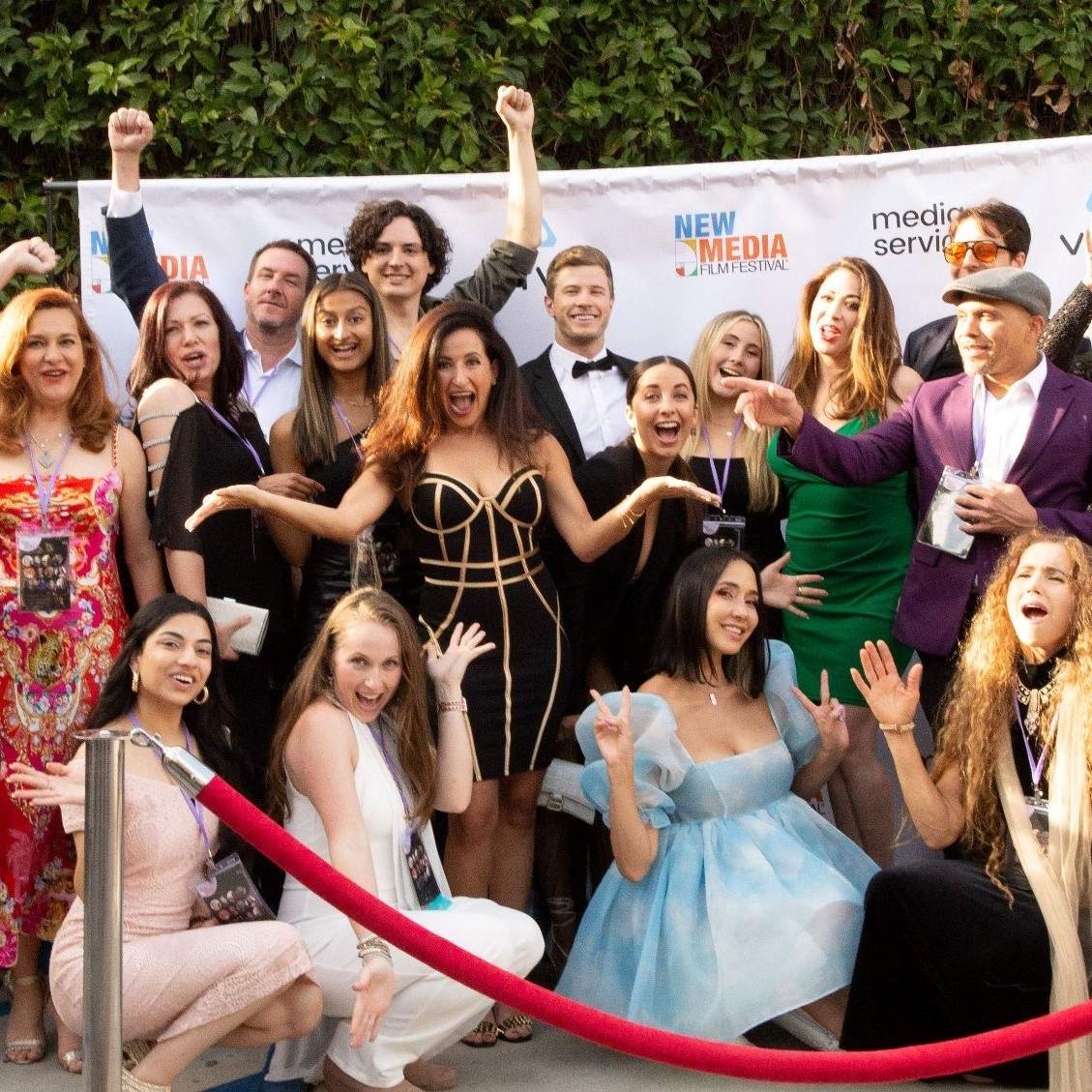 Jeff Bridges
Socially Responsible Conservationist Award
"Thanks to the New Media Film Festival for honoring me with the Socially Responsible Conservationist Award, that's really beautiful, it means a lot to me. And thanks for supporting our film, Living in Futures Past" – Jeff Bridges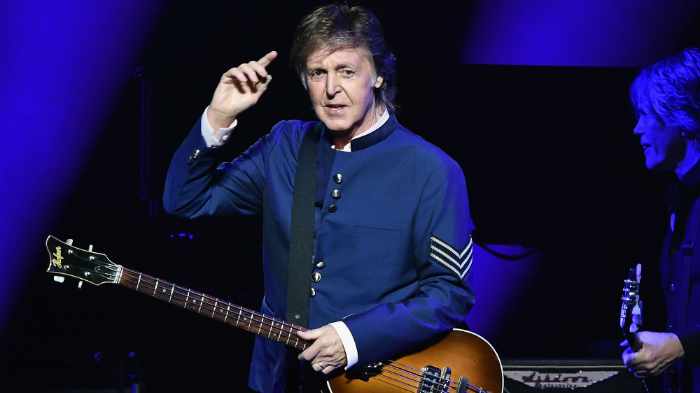 Sir Paul McCartney
Socially Responsible Conservationist Award
– A Love Song to Earth
Special Presentation (during awards ceremony) – Love Song To The Earth video featuring Paul McCartney, Sean Paul, Colbie Callait, Natasha Bedingfield, Q'orianka Kilcher and others. Directed by Trey Fanjoy, Produced by Jerry Cope.
All proceeds from the Love Song project benefit Friends Of The Earth and the United Nations Foundation. Premiered with Ban Ki-mmon in Paris at UNFCCC COP21.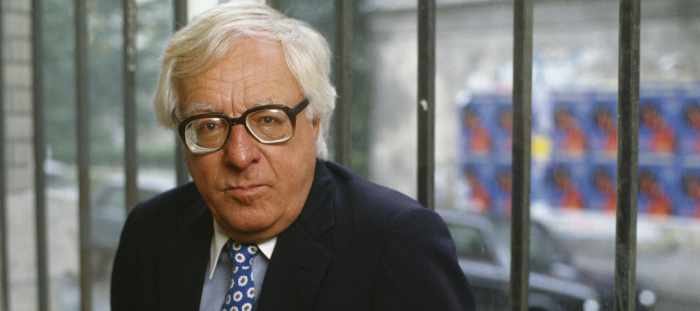 Ray Bradbury
'Legend' Award
Ray Bradbury was honored with 'The Legend' award by Hollywood celebrities at the New Media Film Festival in Los Angeles. The legendary writer for Fahrenheit 451, The Martian Chronicles and others, was supposed to attend the event and accept the award. But unfortunately, he passed away a week before the event.
Duncan Rouleau of Ben 10 fame offered tribute to the great writer and then introduced Oscar Nominee Sally Kirkland who accepted the award on behalf of Bradbury. The actress has worked with Ray during the shooting of 'The Zero Hour' and had auditioned for 'Fahrenheit 451', but her role went to Julie Christie instead. William Shatner's tribute was read out by Brett Stimley who has worked with Ray Bradbury in 'Kaleidoscope'.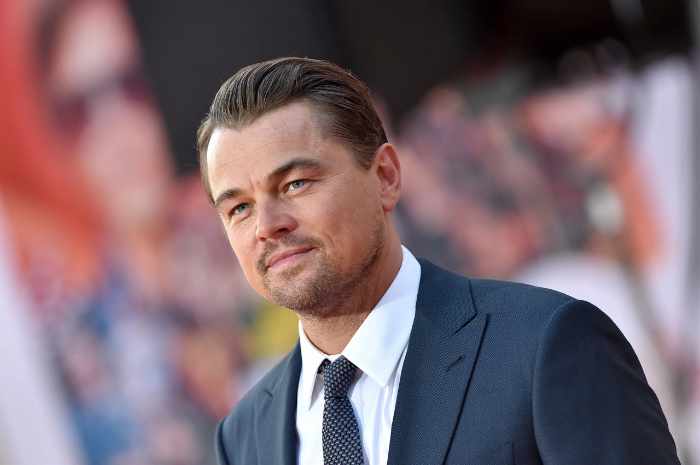 Leonardo DiCaprio
Responsible Conservationist Award
New Media Film Festival was proud and honored to present Leonardo DiCaprio with the Socially Responsible Conservationist Award for his Conservation dedication and efforts via Leonardo DiCaprio Foundation – Dedicated to protecting Earth's last wild places and implementing solutions that create a harmonious relationship between humanity and the natural world. This recognition stems from Leonardo DiCaprio's opening scenes in Worst Shark Attack Ever which was programmed in the SRC – Socially Responsible Content Category in 2015. So, it is fitting that the Director of this film and International Surfing Champion, Veronica Grey accepted the award on behalf of Leonardo DiCaprio.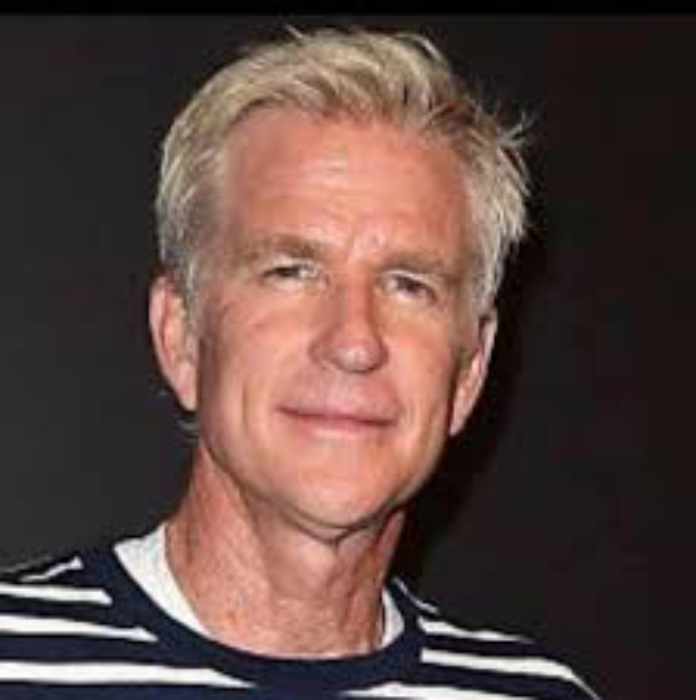 Matthew Modine
Emmy & Golden Globe Nominee 
New technologies have empowered and enabled creators outside of a studio or network system to make their own movies and develop cutting edge entertainment. Affordable cameras and editing software allow artists to create and express their skills for a multitude of new distribution platforms. We are presently witness of how storytellíng is being redefined in the 21st Century. New Media Film Festival highlights and showcases what will come next.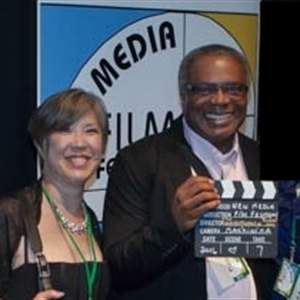 John Carstafrphen
Writer, Producer, Director
As an African American filmmaker, I've never felt more relaxed or inspired at a film festival. While #OscarsSoWhite is trending in Hollywood the New Media Film Festival 2016 has quietly shown the world how to honor content makers from across every discipline imaginable – and every ethnicity – without sacrificing its core identity. That's an amazing feat, worthy of imitation. I think the New Media Film Festival is the future of film festivals. Congratulations!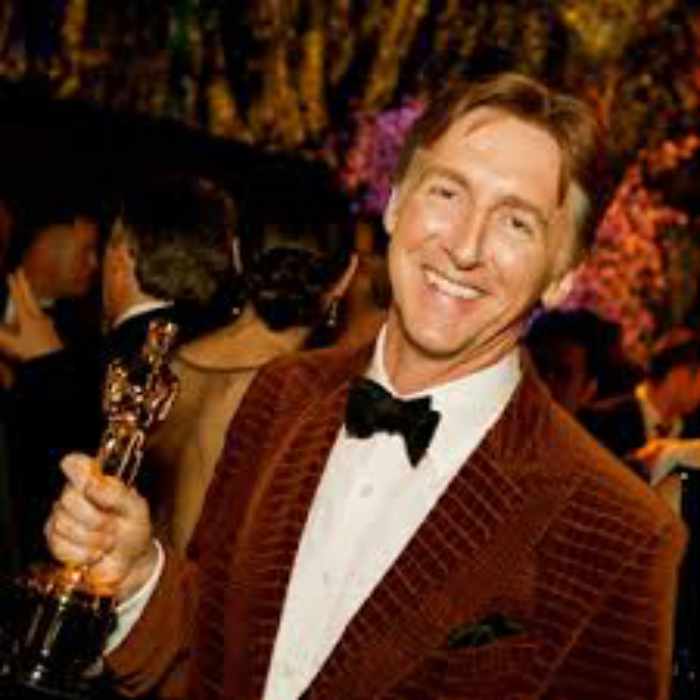 Nicholas (Nick) Reed
Oscar Winner
The New Media Film Festival seemed like an outlier when it started in 2009, with their strange categories, web series, 3D storytelling, digital comics, now all of a sudden these phrases are the new normal. The NMFF is always looking to the future, challenging creators, the market and the audience to discover new storytelling. There are not many festivals pushing the limits.
Paul Koretz
Council Member
The City of Los Angeles salutes and celebrates …New Media Film Festival, a celebration of the intersection of new technology and storytelling….continues to bring together cutting-edge technology, innovative storytelling, and world-renown talent to the City of Los Angeles.  Through caring deeds and steadfast ways, the New Media Film Festival has helped make the City of Los Angeles a better place in which to live and create.
If the TED Conference is where technology, entertainment and design meet in a broad forum, then the New Media Film Festival® is its cinematic counterpart. With films, trailers, shorts, digital comics and web series that highlight new advancements in technology, financing and convergence media, each entry is a chance to think differently about movies today. New Media Film Festival® honors stories worth telling, from a fully CG short based, to a documentary.  Watch movies shot entirely on drones, attend panels where industry experts riff on the future of web series and network with entrepreneurs who understand how new media is rapidly changing the film industry today." – VG
Totally great festival offered more than your average film fest.
An outstanding festival to be a part of, with excellent organization and communication, and opportunities to showcase our shorts ! Loved being a part of this film festival.
New Media Film Festival® is one of the best and best run in LA. With so many different platforms falling under "new media" it's refreshing to see a festival that understands that Content is King!  Alison Arngrim (Little House of the Prairie) & I took full advantage of the networking opportunities.

Contact
Fill in our form to contact us for anything related to New Media Film Festival®. Our normal response time is the same day.
Venue:
Los Angeles, California USA