"With industry-leading judges & a long history of featuring groundbreaking new content, the New Media Film Festival's call for entries is one that every creator should be answering." – Film Daily
New Media Film Festival® the festival you'll want to enter. 
Honoring Stories Worth Telling since 2009  Pushing the envelope is a big deal in the film industry but telling the same old stories will not get your name out there. You have to innovate and tell a new story. If this sounds like you, then the New Media Film Festival® is the perfect place to showcase your content. All judges have requested meetings with creators who have submitted to our festival.
Submission Process
Up to 3 Industry leaders review/screen your content based on story, production value, New Media.
If 2-3 of the screeners approve of your content based on our criteria, you are accepted in to the festival.
Meetings have been requested outside of the festival process from this review process.
Eligibility – all genres, formats, niches, completed by dates accepted including online content.
Creators retain the rights to thier content. Nominee files are for festival purposes only.

All Nominees in competition for Grand Prize $45,000.00

Meetings with HBO, Marvel (priceless)
Studio time in Los Angeles CA
Casting & Production Services – Select Services Films Inc.
Optional Distribution Offer
Custom hand painted wood slate
and the same as category winners and top 3 scripts
Category Winners & Top 3 Scripts each receive
Filmustage.com one year subscription ($588.00 value)
Ipitch.tv one year membership ($189.00 value)
Creative Handbook
And are still considered for Grand Prize Award $45,000
Custom hand painted wood slate
We Accept it All
All content considered, online, made public, novice, expert
All genres, niches, ages
All completed by dates
Distributed and Non-Distributed content
Inclusive & Diverse, always.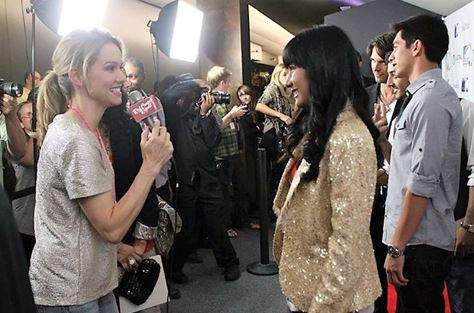 Awards
$45,000 in Awards

Best Category-Top 3 Scripts & Grand Prize


Custom hand painted wood slate

Filmustage

iPitch.tv, ISA

Creative Handbook

ScriptReaderPro

Scriptwriters Network

Grand Prize gets the above and

Meetings with HBO & Marvel

Studio time in Los Angeles

Casting & Production from Select Services Films Inc.

Awards valid 1 year from festival date, non-transferable
Member UFFO Code of Practices for Film Festivals

Submissions have opportunities outside of the festival process




20M reach over all SM combined

80,000 newsletter subscribers

Submissions get distribution consideration

  Winner Best Festival 2021-2023 from Global Awards & Innovation Award


Check out our About Us page to see the Industry Leaders that are part of our team

Judges from Marvel, HBO, PBS, Rolling Stone, BBC, EMMYS, BMI, Grammys, Simon & Schuster +
Nominee Perks

All-Access Pass to Director aka Nominee


Walk

the Eco-friendly Step & Repeat

Nominee Q & A at end of screening session


Be a guest of honor at the VIP Soiree

Highlighted in Interntational Press

Mentions in our Social Media (20M reach over all platforms combined)
Cast & Crew listed online!
Guest discount code for 2 week window
In our 80,000 subscriber newsletter
Our global audience of Industry people with the power to get content into serious consideration for production.
Deadlines
Submit early and save:
Opening Deadline, $65
Regular Deadline, November 4 2022, $75
Pre-Fest Deadline January 5, 2023, $80
Final Deadline April 3, 2023, $95
Notification Date by April 15, 2023
Submit for 14th Annual June 7-8, 2023
Animation
Including but not limited to Stop Motion, Claymation, Classic, etc.
AR, AI, 5D
Content created with Augmented Reality (AR), Artificial Intelligence (AI) and/or 5D technologies.
Artwork
All non-digital disciplines considered to exhibit in our International Art Exhibit during the festival.
Digital Comics
Accepted in digital format only, no physical books please.
Documentary
Non-fiction.
Drone
Content created with a drone.
Faith & Family                                                                     Stories that are faith based and/or family friendly.
Feature
30 minutes or longer , any subject, genre or format.
Gaming  A structured form of play, usually undertaken for entertainment or fun, and sometimes used as an educational tool.

Metaverse A network of 3D virtual worlds focused on social connection.

Mixed Reality (MR)
New environments and visualizations, where physical and digital objects co-exist and interact in real time.
Mobile/Tablet
Media content created with your cell or phone or tablet.
Music Only
Submit your music mp3 file.
Music Video
All Music Videos welcome.
New Media
Since New Media is an ever evolving arena, we have this category for those of you that have created something that is not right for our other categories such as Gaming, Metaverse, Tech Vlog's, VE, Vertical, Live, Location Based, etc.
NFT                                                                                        New Media Film Festival® is the first festival in the world (as of 4-10-21, the only festival) to accept NFT's in competition.   100% of this category fee goes to purchase NFT's.
One Page Feedback – Scripts                                            Writers asked for it, now we have added it. If you submit in our Script category and would like one page notes/feeback, please choose this option as well. This gives you an inside look into what your script is really conveying to an Industry.
Pilot
A documentary or narrative form, all genres.
Pitching
Our successful Producer Panel & Pitching is now available online.  You must own the rights to what you pitch. Our pitches have led to meetings with Execs from BBC, Warner, Sneak Preview, Qualcomm, Samuel Goldwyn Films, Lighthouse, and more.  We strategize & pitch up to 2 Execs. If  interested we connect you and are no longer involved. If no we send you why.  To hear pitching tips from Execs click here
Podcasts
A program made available in digital format for automatic download over the Internet and/or apps.
Scripts
All stories in text format.   Short or long form, animation, treatments, bibles, live shows, plays, comedy, sitcom, drama, books, web series, reality, live, TV any story in text format, this is for you. There is not a limit on page numbers. Top 3 winners in this category win Industry memberships valued at $1000.00 each & are still considered for Grand Prize Award.
Shorts
Any content 30 minutes or under.
STEAM
You may submit any genre, any length for this category. The subject matter must at some point touch on or involve one of these elements: Science, Technology, Engineering, Art and/or Math.
Student
Content that was made while you were a student.
SR – Socially Responsible
Film & media content that has a socially responsible message and would like to be considered for competition in this category. Including but not limited to PSA's, industrials, journalism. We have had stories as diverse as the Last Dinners of Death Row Inmates to Bumblebees.
Trailers
Up to 4 minutes of an excerpt from your content that you use as a preview. Judged by a journalist who reviews trailers for press.
TV
TV on a whole is more reliant on dialogue than action. ½ hour spot usually runs around 20 minutes and hour long around 45 minutes.
Virtual Reality / 360
Any content created with Virtual Reality or 360 technology.
Web Series
A series of scripted or non-scripted videos, generally in episodic form.
Keep in mind: 
Premiere status is important, we would appreciate a Los Angeles, World, or US Premiere if available now through the festival date.  We have 28 categories and all are treated equally. Each gets a Q & A, grand prize consideration, a magazine interview opportunity as well as you are screened. For scripts, music only, podcasts, digital comics, each year we create a unique video highlighting the script nominees.
Stories that exemplify the power of the cinematic arts to inspire and transform.
Festival worth the entry fee.
Makes the cutting edge accessible.

Contact
Fill in our form to contact us for anything related to New Media Film Festival®
. Our normal response time is the same day.
Venue:
Los Angeles California USA